April 2022 Update:
Upcoming AGM:We will be holding our 2021-22 AGM on May 30th at 7pm. At this time, our Board of Directors Annual Report and 2021-22 Financial Report will be tabled. Also, we will be electing a new slate of Board members.
Presentation – May 30th
The presentation at our AGM will be an exploration of the long history of Pockwock Lake. It will be entitled 'An Original Gem – The Pockwock Lake Story'. Tune in hear how Pockwock Lake got its name and trace the history from its days as a Mi' Kmaq nomatic homeland through being a lumbering and recreational hub to its current role as the chief water source for the Halifax area.
Click Here to Join our Presentation on May 30th
———————————————————————————————————————————-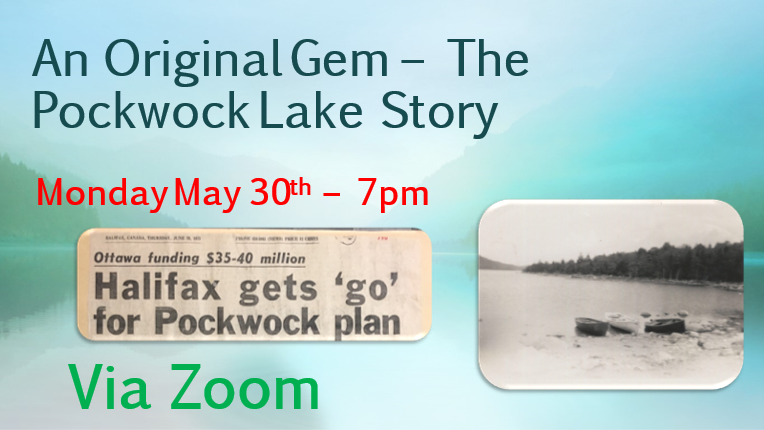 Podcasts:
Check out our latest Podcasts under the resource section. Newest Podcasts are entitled:
Episode 10 – Hank Snow is in the House – The Legend of the Forester's Community Hall
Episode 11 – The Tale of the Little Mill Along the Road

Memberships:
We are continuing to accept memberships for the 2021-22 year. Membership fee is $10 per year. If you have been a member in the past, no need to fill out a new registration form. Fees can be sent by cheque to: 1541 Hammonds Plains Road, Hammonds Plains, Nova Scotia B4B 1P6 or by e-transfer to haverstockdave@gmail.com.
New Memberships can be completed by going to our website, filling out a membership form and sending fee, either by cheque or e-transfer.
Contact Us:
10,924 total views, 30 views today