November 2021 Update:

If you missed our first virtual meeting on
The Ups and Downs of a Turbulent Main Street – The History of the Hammonds Plains Road'.
You can learn about out the long journey the Hammonds Plains Road has endured to reach to-day's status as one of best known (and well travelled) roads in HRM. Click on the link below to watch the November 29th presentation.
Rewatch November 29th presentation of The Ups and Downs of a Turbulent Main Street-The History of the Hammonds Plains Road
———————————————————————————————————————————-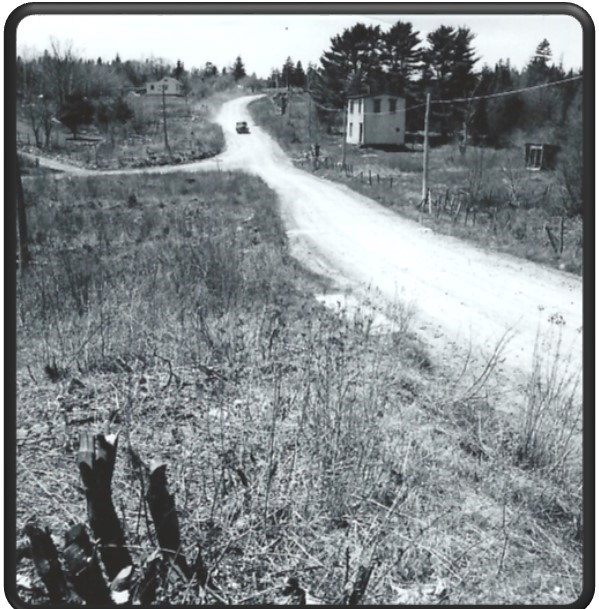 For those not familiar with Zoom, here are some tips and reminders for you:
Zoom Tips:
You should load either free Zoom App on your Apple product or get free Zoom download on your lab top. However, you can automatically join through your web browser.
Go to https://zoom.us, click on Join a Meeting and then enter meeting ID number. 874 6041 5107 and Passcode: 492325
During the Meeting:
There will be an ability to ask questions during the presentation.
There will be a short reminder about mute/unmute feature and how to ask a question at the beginning of the meeting.
Presentation will be available for folks to enter after 6:45pm. Actual live feed will start at 7pm. When its time for you to enter meeting, click on link shown above and you should be able to enter once the host admits you to the meeting.
Have you checked out any of our podcasts? The latest one entitled 'Tragedy in the Skies – The 1951 Airplane Crash' is now on our webpage. You can find the podcasts under the Resources tab.

We are once again accepting memberships for the society. Current memberships will be for the 2021-22 year. Membership fee is $10 per year. If you have been a member in the past, no need to fill out a new registration form. Fees can be sent by cheque to: 1541 Hammonds Plains Road, Hammonds Plains, Nova Scotia B4B 1P6 or by e-transfer to haverstockdave@gmail.com.

New Memberships can be completed by going to our website, filling out a membership form and sending fee, either by cheque or e-transfer.
Contact Us:
5,403 total views, 6 views today